Tourist & Guide Facilities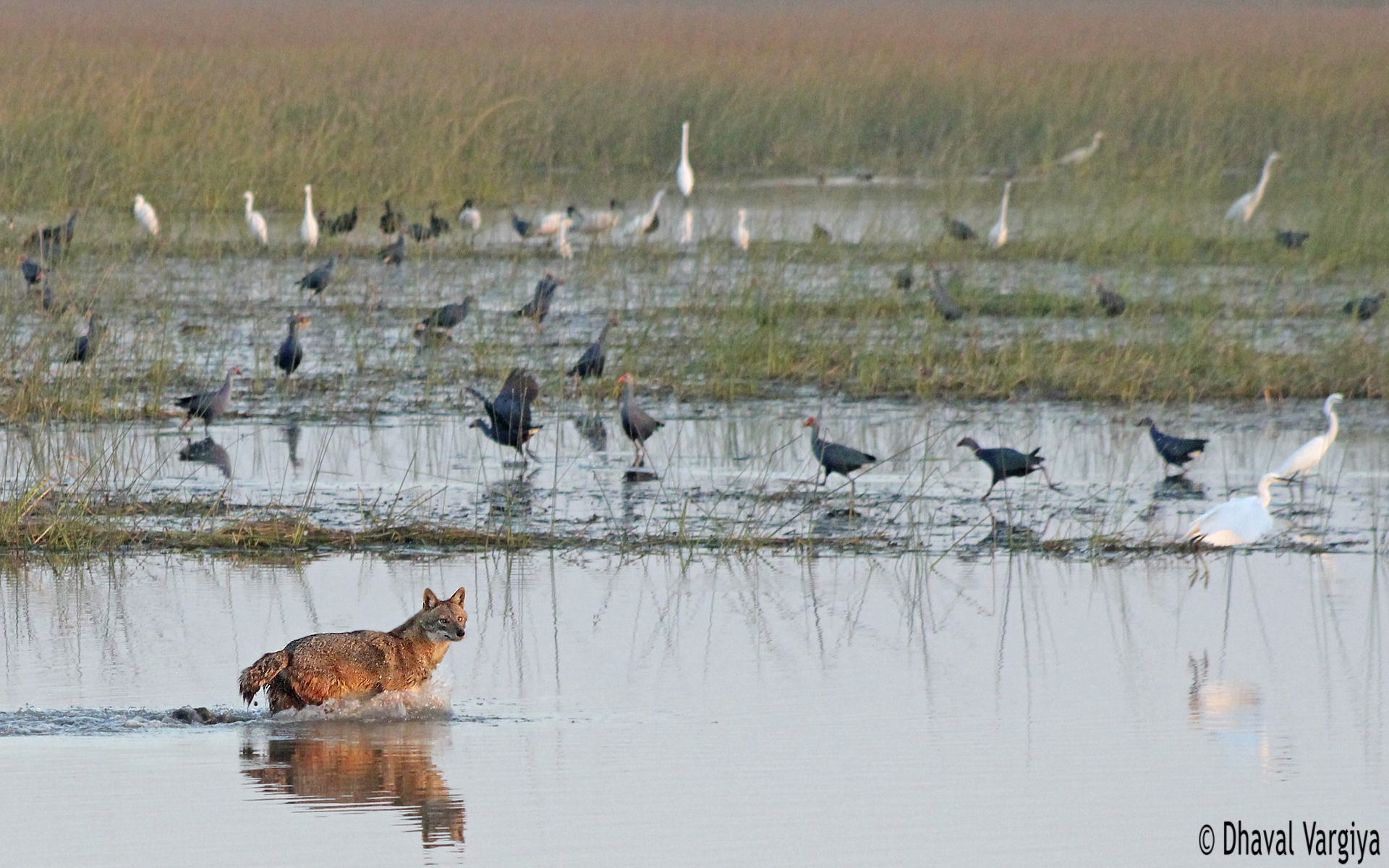 In collaboration with the Tourism Corporation of Gujarat Ltd., Gandhinagar (TCGL) Gir Learning Centre, Sasan-Gir (GLC) planned a series of four training programmes for Ecotourism guides. The programme was organised by GLC, Wildlife Division, Sasan-Gir from November, 2013 to February 2014. GLC comprises of good functioning team and a specialised training officer, who looks after all the training aspects, recruitment of researchers and resource persons with expertise in different aspects of conservation and livelihood (such as, landscape management, mapping, ecology & environment, ecotourism management). The knowledge and experience of the resource people and researchers provided trainees best opportunities for learning. The training programme created a pool of trained and skilled ecotourism guides, which will help in boosting ecotourism industry. It also developed skills of hospitality, conduct and communication among the youths. Apart from inculcating basic skills to the guides the training provided necessary and basic knowledge about birds, nature, natural resources and ecotourism sites of Gujarat. The exposure visits at different places developed their understanding and knowledge about different species, regions, forests and their management.

Under Capacity Building & Promotion of Nature based Rural Livelihood, GLC invited participants from different districts of Gujarat. The participants were youths living in or around sanctuaries, national parks and existing or potential ecotourism sites. There were four training programmes conducted consisting total of 223 participants registered from 18 Districts of Gujarat. Each training programme was sustained till fifteen days, which included theoretical and field exposure visits. The participants were from different wildlife sanctuaries and National Parks including Porbandar Bird Sanctuary. The Deputy Conservator of Forests identified the youths and selected for the training programmes. The GLC have awarded total 214 rural youths of Gujarat living in and around various sanctuaries, national parks or existing or potential ecotourism sites.

Total eight EcoGuides of Porbandar are trained, five in first batch i.e. Dhaval Vargiya (Serial No. 43 of final report); Vanrajsinh R. Jadeja (44); Chirag A. Tank (46); Kishor M. Odedara (47); Vivek P. Bhatt (48); and three in third batch i.e. Karan M. Karvadra (8); Ashok J. Shiyal (9); and Ravi M. Kodiyatar (10). Out of these, Dhaval Vargiya, Chirag Tank, Vivek Bhatt and Karan Karavadra have started practise as EcoGuide in Porbandar.

EcoTourism in Porbandar is provided by Guides of BirdGuard Nature Stocks- an Ecotourism and Archive based Company.


Best time to Visit : November to February




Information For Birds Watcher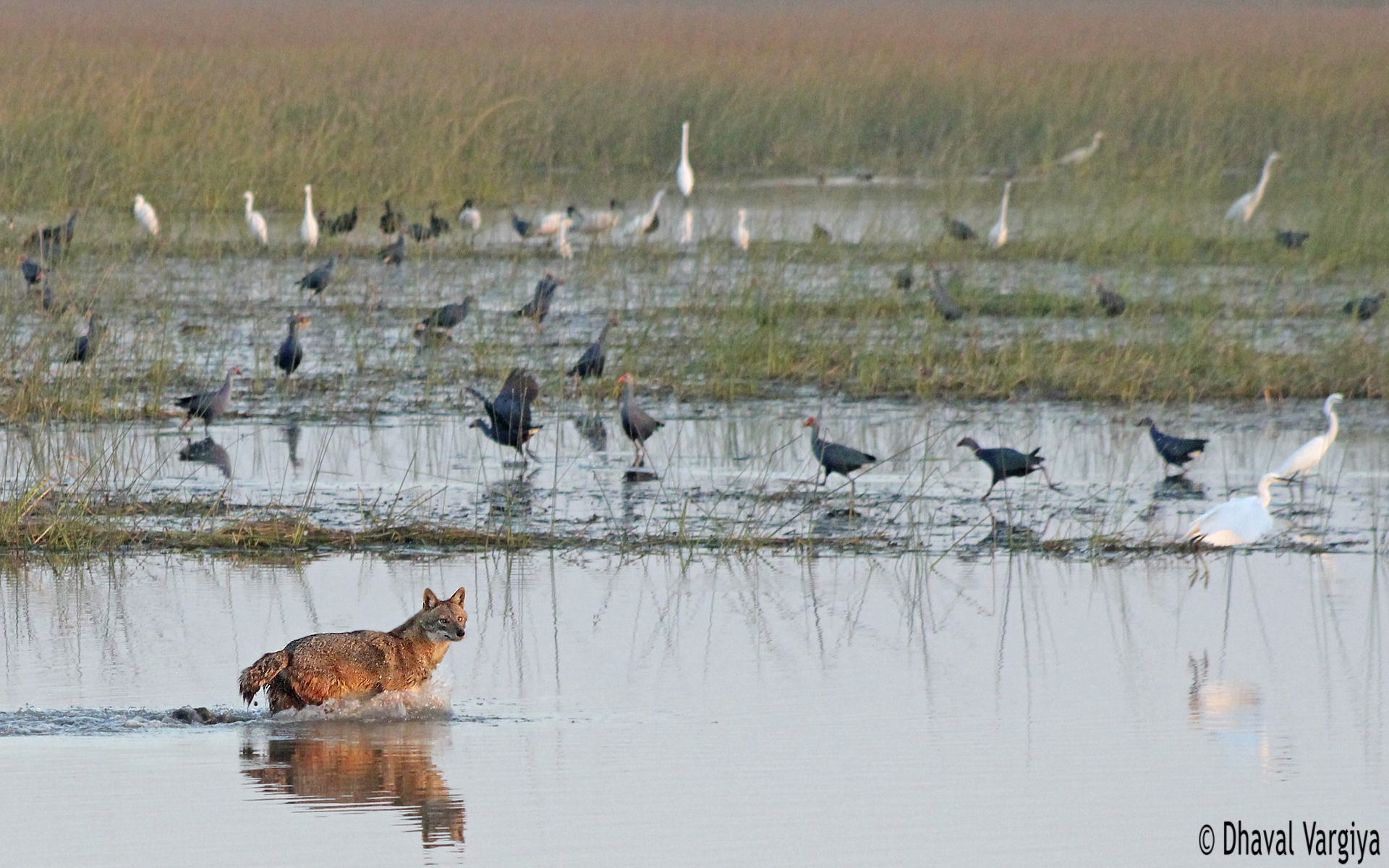 Birds are visiting wetlands of Porbandar since decades but, the lack of sustainable census fails us to prove this. Greater Flamingos started visiting Porbandar after 1965 and Lesser Flamingos after 1968 in a huge numbers. Lesser flamingos also attempted the nesting in Chhaya Rann of Porbandar. The site was first noticed by Shri Bharatbhai Rughani, next day Shri Kishore Joshi documented the event by photography and informed WWF Rajkot. The site was inspected by Late Shri Lavkumar Khachar and was identified as play-nesting or foul-nesting.

In 1966, lone Birding crusader Shri Kishore Joshi has single handily started a campaign to notify this area as Bird Santuary for these beautiful pink birds which are also known as Agnipankh but, no success. Later on in 1983, his campaign was supported by Late Darbar Saheb Shri Shivrajkumar Khachar followed by Late Shri Fatehsinh Rav Gayakvad and Sir James Hencock of Royal Trust of Ornithology, UK. Shri Ranchhodbhai Shiyal, then President, Porbandar Municipality, Shri Laxmanbhai Aagath, then M.L.A. along with Shri Ghanshyam Mehta and Shri Prakash Joshi leading journalists of Porbandar helped a lot and as a result Porbandar bird Sanctuary born in November-1988. The demand was to protect entire Chhaya rann as a bird sanctuary for flamingos but Porbandar Bird Sanctuary was established only in 9 ha. area. and that too was filled with 4 ft deep water.

Biodiversity Conservation and Rural Livelihood Improvement (BCRLIP) team of Wildlife Division, Gir National park, Sasan-Gir along with Porbandar Forest Division, naturalists and NGO members of Porbandar prepared an updated checklist of birds of Porbandar in 2014 and recorded 261 bird species. Mokarsagar Wetland Conservation Committee prepared a checklist of waterbirds of Mokarsagar in February- 2015, which is based on confirmed sightings and recorded 123 waterbird species.